Uplifting trend:Johnstown airport leaders welcome
growing pains as airline use takes off
By Randy Griffith – Tribune-Democrat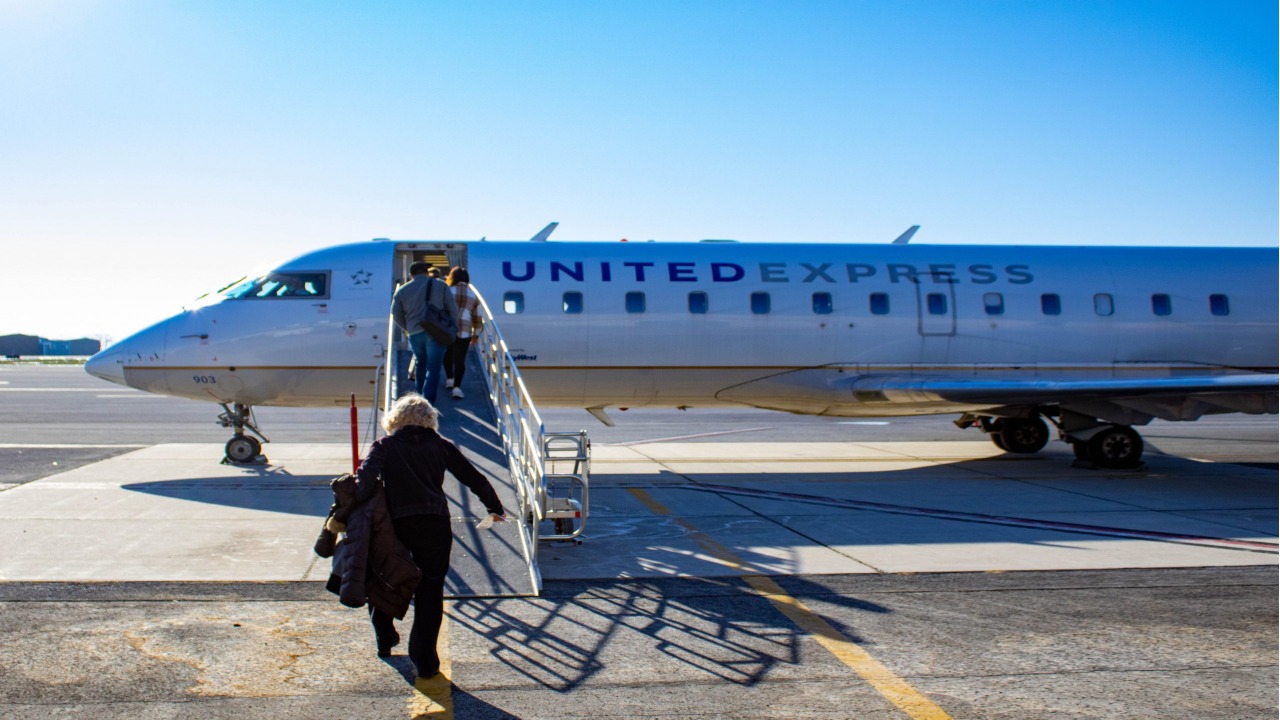 JOHNSTOWN, Pa. – As passenger counts soar, Johnstown airport leaders are tackling some welcome challenges to accommodate continued growth.In July, more than 2,400 passengers took advantage of service among the cities of Johnstown, Chicago and Washington, D.C. – including 1,223 who got on the 50-passenger twin jets at the John Murtha Johnstown-Cambria County Airport.
The local United Express flights are operated by SkyWest Airlines and subsidized through the federal Essential Air Service program.
It was the most enplanements for a single month since July 2005, when 1,236 people boarded Colgan Air flights to Pittsburgh from Johnstown. The situation has airport leaders eyeing parking capacity, ground transportation options and passenger conveniences.
"We are already doing a parking study," airport authority member James Loncella said at this week's meeting. "There are a number of items we need to address."
Langerholc Unveils an Innovative Plan Reforming and Investing in PA's Multimodal Transportation System
(JOHNSTOWN) – State Senator Wayne Langerholc, Jr. (R-35), chairman of the Senate Transportation Committee, held a press conference today at the
John Murtha Cambria County Airport
.
He announced the DRIVE SMART Act, Delivering Reforms and Investments for Vehicle Efficiency and Supporting Motor carriers, Airports, Rails and trails and Transit agencies. The omnibus plan would provide reforms and investments for the Commonwealth's multimodal transportation system.
"When the Pennsylvania Department of Transportation (PennDOT) announced the nine candidate toll bridges across the State, there were concerns with the lack of transparency in the process," Langerholc said. "The DRIVE SMART Act is my commitment to offering an alternative solution instead of a tacit approval to impose taxes, tolls or user fees on hardworking Pennsylvanians as we recover from the pandemic."
'A lot more people': Johnstown airport sees busiest May for passengers in decade
Tribune-Democrat
More passengers flew in or out of John Murtha Johnstown-Cambria County Airport last month than during any other May since 2012.
SkyWest Airlines carried 1,196 riders in May to or from either Washington Dulles International Airport or O'Hare International Airport in Chicago, according to general manager Samuel Faoliu.
Johnstown airport switching flight carriers in December
WJAC TV
JOHNSTOWN, Pa. (WJAC) — The John Murtha Johnstown–Cambria County Airport has revealed when flights will be coming and going when they switch carriers in December.
The Federal Department of Transportation recently approved the airport's recommendation to switch from Boutique Airlines to Skywest Airlines.