Johnstown airport leaders push for more airlines & connections at Chicago conference
by Stoker Wieczorek Fri, March 24th 2023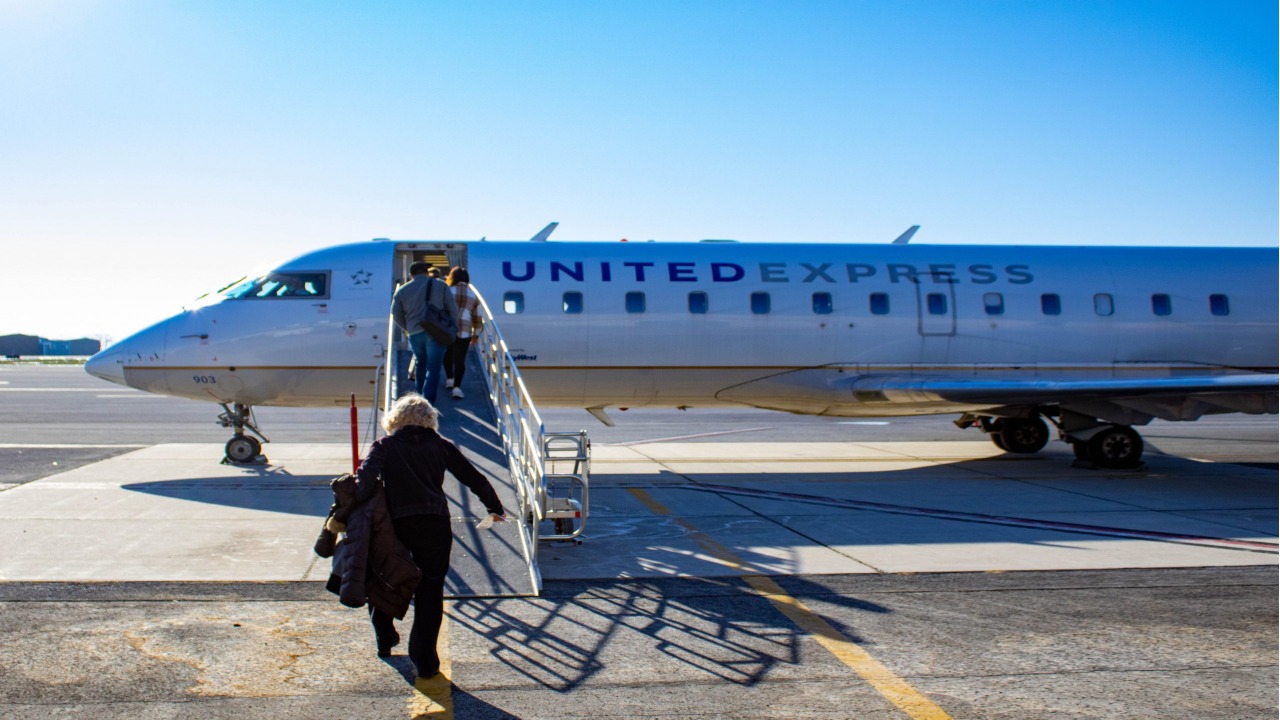 Cambria County, PA — Leaders from the Johnstown Airport Authority are talking with new airlines, and pushing for more connections. This on top of Sky West and United Airlines already serving our region.
Administrators recently traveled to Chicago, to talk with popular airline carriers, and say things are moving along.
"We made some good contacts. We are going to follow up with those, and work on getting those services here." says airport manager Cory Cree. "The service here is really good, and getting to use it first hand, for the conference, was great." he states.
Passengers tell me they see the progress as a plus, and expressed their excitement off-camera. They say this would make them more likely to fly out of Johnstown, if connections are made.
Airport authority OKs $2.4 million contract for hangars
By Randy Griffith rgriffith@tribdem.com
JOHNSTOWN, Pa. – John Murtha Johnstown-Cambria County Airport leaders got a pleasant surprise Tuesday when the lowest bid for two 4,000-square-foot business hangars came in under the allotted grant amount for the project.
Darr Construction, of Berlin, Somerset County, was awarded the $2,452,823 construction contract at the Johnstown-Cambria County Airport Authority's monthly meeting.
As designed, the two units would be built as adjoining hangars in one large structure.
The bids were advertised for one hangar, with an option to add the second hangar because authority leaders were worried about paying for two hangars with rising construction costs.
"If the bids come in great, we'll do them both," Airport Manager Cory Cree said last month, "but more likely, it will be one hangar."
The contract was part of $2,891,242 in work approved Tuesday for this construction season at the John Murtha Johnstown-Cambria County Airport.
The work includes $492,309.50 to Quaker Sales Corp. of Johnstown for rehabilitation of pavement on three taxiways and around the airfield's T-hangars, along with increases totaling $36,106 to contracts previously awarded to Marsh Contracting, of Indiana, and Bruce & Merrilees Electric Co., of New Castle, for tree removal and runway rehabilitation, including new lights and signs.
Tuesday's meeting was led by Heather Tomasko, assistant airport manager, because Cree and authority Chairman Rick McQuaide are attending Routes America 2023 in Chicago. The three-day event allows airport leaders from around the country to meet with low-cost airlines looking to add destinations.
New summit during Showcase to promote aviation education in Johnstown region
Monday, March 27, 2023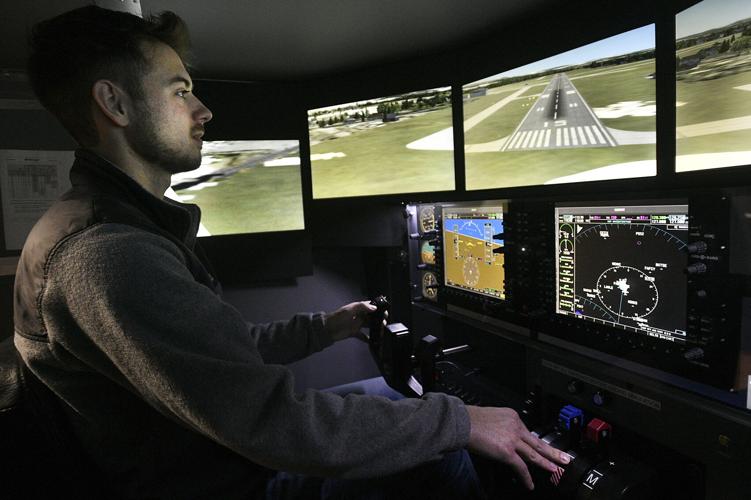 JOHNSTOWN, Pa. – A new organization promoting aviation education initiatives in the Johnstown region is hoping to tap into the historic success of Johnstown's Showcase for Commerce defense industry expo with a launch event this summer at John Murtha Johnstown-Cambria County Airport in Richland Township.
The Aerium Summit will be held from May 30 through June 1 at several airport facilities, overlapping with Showcase for Commerce's May 31-June 2 agenda.
"The purpose and mission of the nonprofit Aerium is to elevate the aviation industry by offering accessible education, nurturing a talented and skilled workforce and promoting economic development opportunities in the community," board Chairman Larry Nulton said.
Aerium is supported by a network of businesses and organizations that have already been working to expand aviation-related programs at all levels of education. Supporters include the Pennsylvania Department of Education, St. Francis University, airport fixed-base operator Nulton Aviation Services and the airport authority.
The inaugural summit will open with a reception and networking opportunity from 5 to 7 p.m. May 30 in the exhibit area inside a Nulton Aviation hangar.
General sessions at 9 a.m. May 31 and June 1 will feature industry and government leaders from across the region, state and nation, along with an opportunity to "learn about Aerium and hear how the Southern Alleghenies are collaborating and supporting the aviation industry to create a pathway for workforce and jobs in the area," the summit website says.
Those sessions will be held in one of Nulton Aviation's hangars, located adjacent to the terminal on Airport Road.
Work sessions through the day May 31 and June 1 will be divided into three groups.
"Clear for Takeoff" includes big-picture programs in the Nulton Aviation hangar on workforce issues, current employment opportunities and economic development.
"Final Approach" sessions will feature small classroom settings in the terminal conference room to give students real-world examples of education curricula and projects.
"The Flight Path" sessions in the Flair of Country banquet room will include programs on introductory aviation classes for elementary schools, high schools and post-secondary schools, along with aviation teaching methods.
There will also be exhibits for industry representatives and educators to network, with hands-on activities that include aircraft, simulators, and aviation-focused areas for students to get immersed in aviation.
"Aerium is committed to fostering a more inclusive, sustainable and innovative environment within the aviation sector, driving positive change, and empowering individuals and communities to soar towards a brighter future," Nulton said.
Organizers see this region as an ideal location for a hotbed of aviation talent.
"The Southern Alleghenies region, with Johnstown at its heart, presents an ideal location for Aerium's project due to its rich history in manufacturing, skilled workforce and strategic geographical position," Nulton said. "The area's existing infrastructure, coupled with a strong community spirit and commitment to economic growth, creates a conducive environment for nurturing the aviation industry."
Brother Marius Strom, director of the Center for Aviation Maintenance and Education at St. Francis University, pointed to the university's growing aviation programs in partnership with Nulton Aviation.
"Thanks to this collaboration, the capabilities of our aviation program have been rapidly expanding, and the Aerium Summit will give us the chance to demonstrate this to teachers and students," Strom said.
The university offers pilot training education and aircraft maintenance programs in cooperation with Nulton Aviation's flight school.
In January, SkyWest Airlines donated a CRJ200 airframe to the university, which added more ability to provide students with invaluable hands-on training, Strom said in a press release.
State Bureau of Aviation Director Anthony McCloskey pointed to the workforce challenges in aviation.
"A retirement wave was already starting to form with pilots and technicians, and then came the pandemic, which made matters even worse," McCloskey said. "We need more groups and events like these."
On Tuesday, Nulton told members of the airport authority that some of the dignitaries who traditionally take part in Showcase for Commerce will also attend the Aerium Summit.
In addition, the Aerium event's participants will join Showcase participants' Nightcap on Napoleon from 7:30 to 10 p.m. May 31 on Napoleon Street in downtown Johnstown, between 1st Summit Arena @ Cambria County War Memorial and Frank J. Pasquerilla Conference Center.
'A lot more people': Johnstown airport sees busiest May for passengers in decade
Tribune-Democrat
More passengers flew in or out of John Murtha Johnstown-Cambria County Airport last month than during any other May since 2012.
SkyWest Airlines carried 1,196 riders in May to or from either Washington Dulles International Airport or O'Hare International Airport in Chicago, according to general manager Samuel Faoliu.
Johnstown airport switching flight carriers in December
WJAC TV
JOHNSTOWN, Pa. (WJAC) — The John Murtha Johnstown–Cambria County Airport has revealed when flights will be coming and going when they switch carriers in December.
The Federal Department of Transportation recently approved the airport's recommendation to switch from Boutique Airlines to Skywest Airlines.