Airport Staff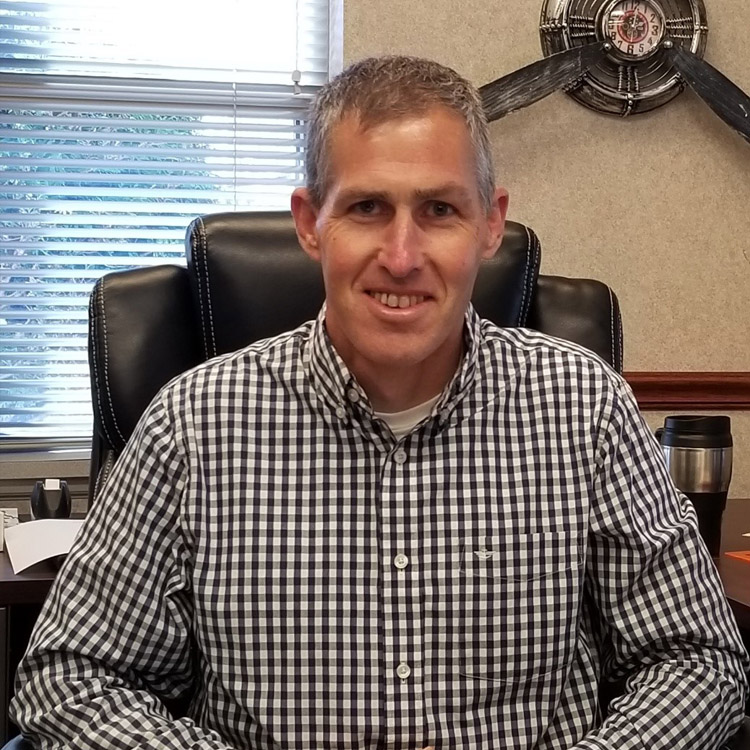 Cory Cree, Airport Manager
Cory became the Airport Manager in August 2021.  Prior to joining the Airport Staff, Cory spent over 20-years working in L.R. Kimball's Aviation Services Group.  With Kimball, he was the Project and Client Manager for the Johnstown Airport where he attended Airport Authority meetings, assisted with airport equipment acquisitions, and designed and managed numerous construction projects.  Cory is both a Professional Engineering (PE) and a Professional Land Survey (PLS).  In his spare time, Cory enjoys outdoor activities include biking, running, and coaching a local high school soccer team.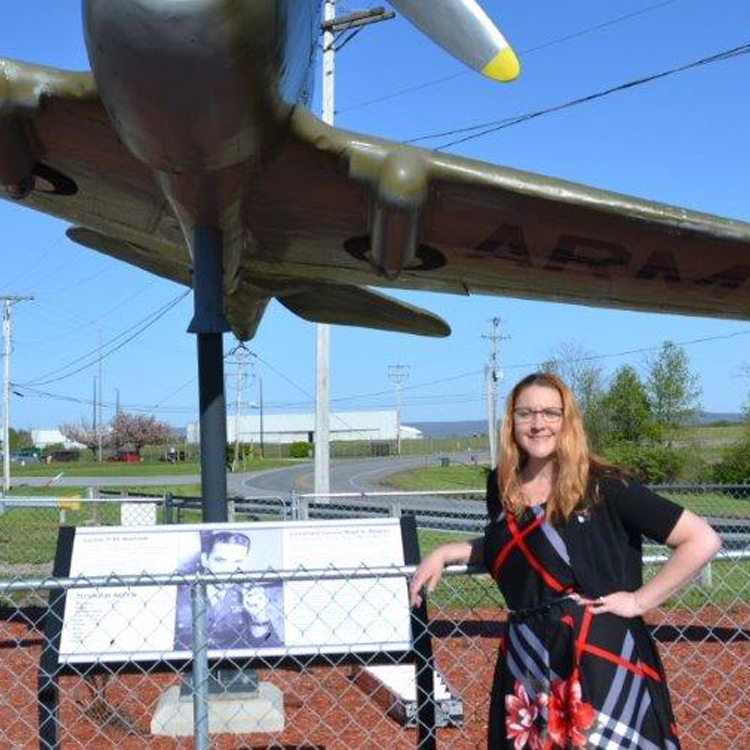 Heather Tomasko, Airport Assistant Manager
Heather started at the airport in December 2016 as the Administrative Assistant and in January of 2021 she was promoted to Airport Assistant Manager.  She recently obtained her Associates in Business Management from Penn Highlands college. In her free time she enjoys crafting, reading and riding her motorcycle.  She is also the President of VFW Post 155 Auxiliary.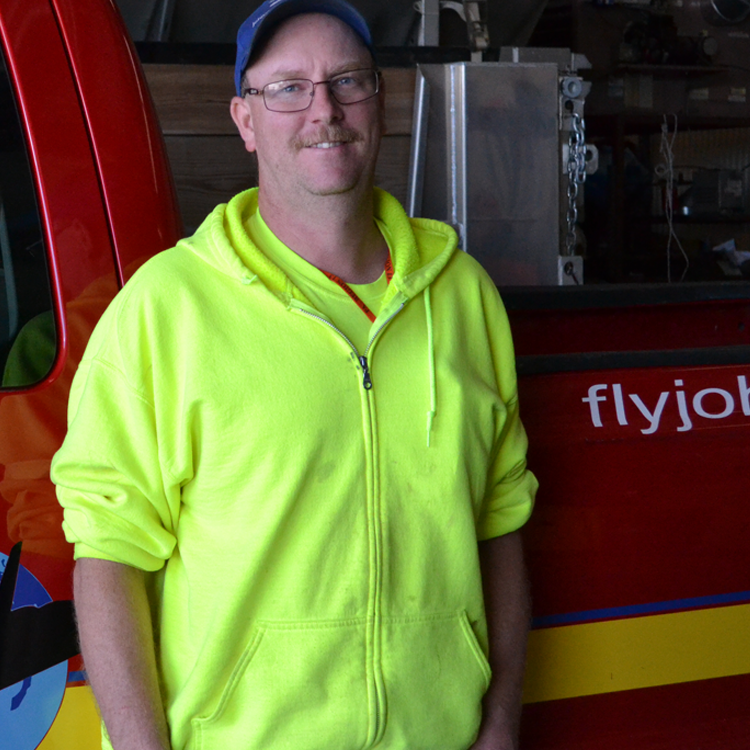 Josh Keyser, Airport Operations Supervisor
Josh started at the Airport in September of 2008 and was promoted to Airport Operations Supervisor in 2011. He has been key in helping coordinate the visits of several presidents and other VIPs along with daily operations of the airport.  Josh enjoys boating and the outdoors.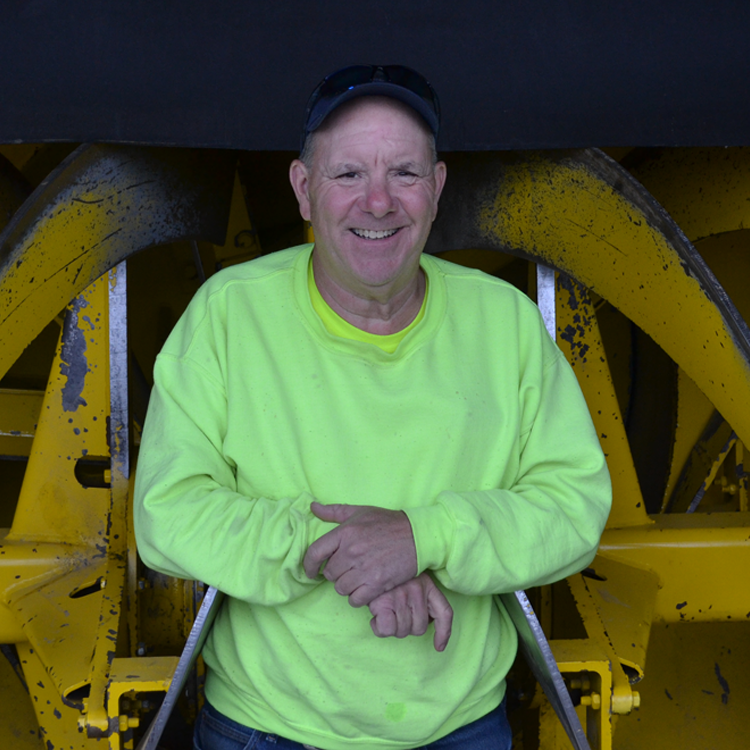 Greg Jones, Airport Operations Team Member
Greg started at the Airport part time in 1979 and moved to full-time in June of 1981. Greg enjoys operating the various machines while at work. While at home Greg enjoys working outside and doing home improvements.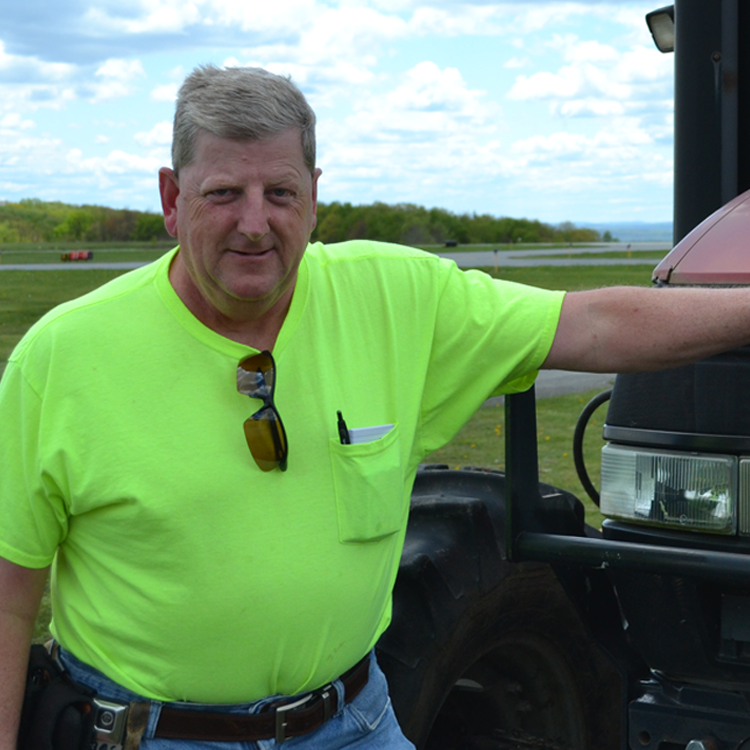 Dave Arnold, Airport Operations Team Member
Dave started at the Airport in October 1993 as an Aircraft Refueler at Nulton Aviation, the onsite FBO. In October of 2006 Dave started working at the Airport as part of the Operations Team. Today Dave still works as an Aircraft Refueler at Nulton Aviation and works for the Airport Operations. Dave enjoys detailing cars, trucks, motorcycles and hunting and trapping.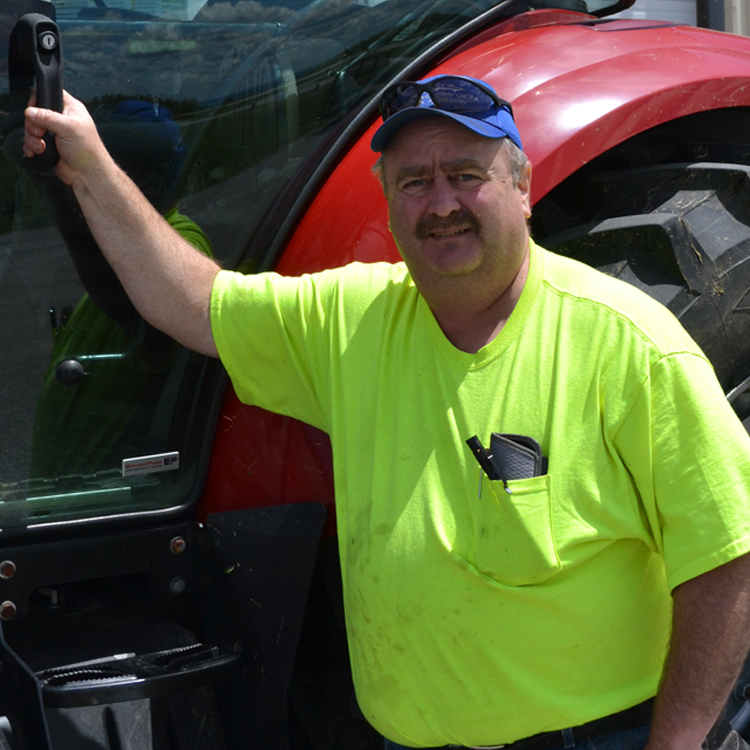 Bob Crum, Airport Operations Team Member
Bob started at the Airport Part-Time in August 2015 and quickly became Full-Time in December of 2015. He is a retired Paramedic and has been a volunteer Firefighter for the last 35 years. Bob enjoys diversity of the different jobs that come with working at the Airport.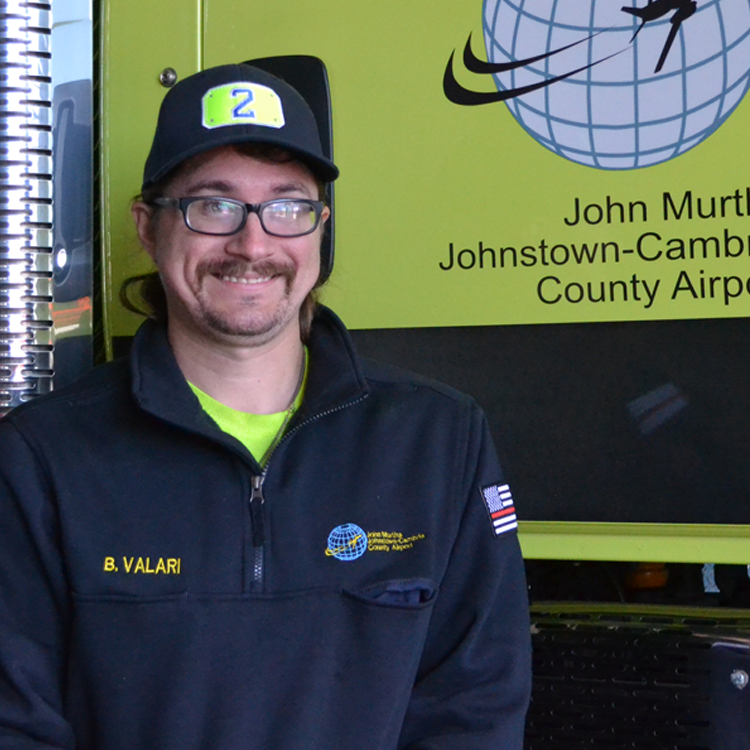 Bruce Valari, Airport Operations Team Member
Bruce started at the Airport in April 2018. He is a volunteer firefighter with Station 83 in Portage and Station 15 West End Fire and Rescue in Shippensburg. Bruce Enjoys sharing memes on Facebook, bowling and hanging out with friends.
JCCAA Board Members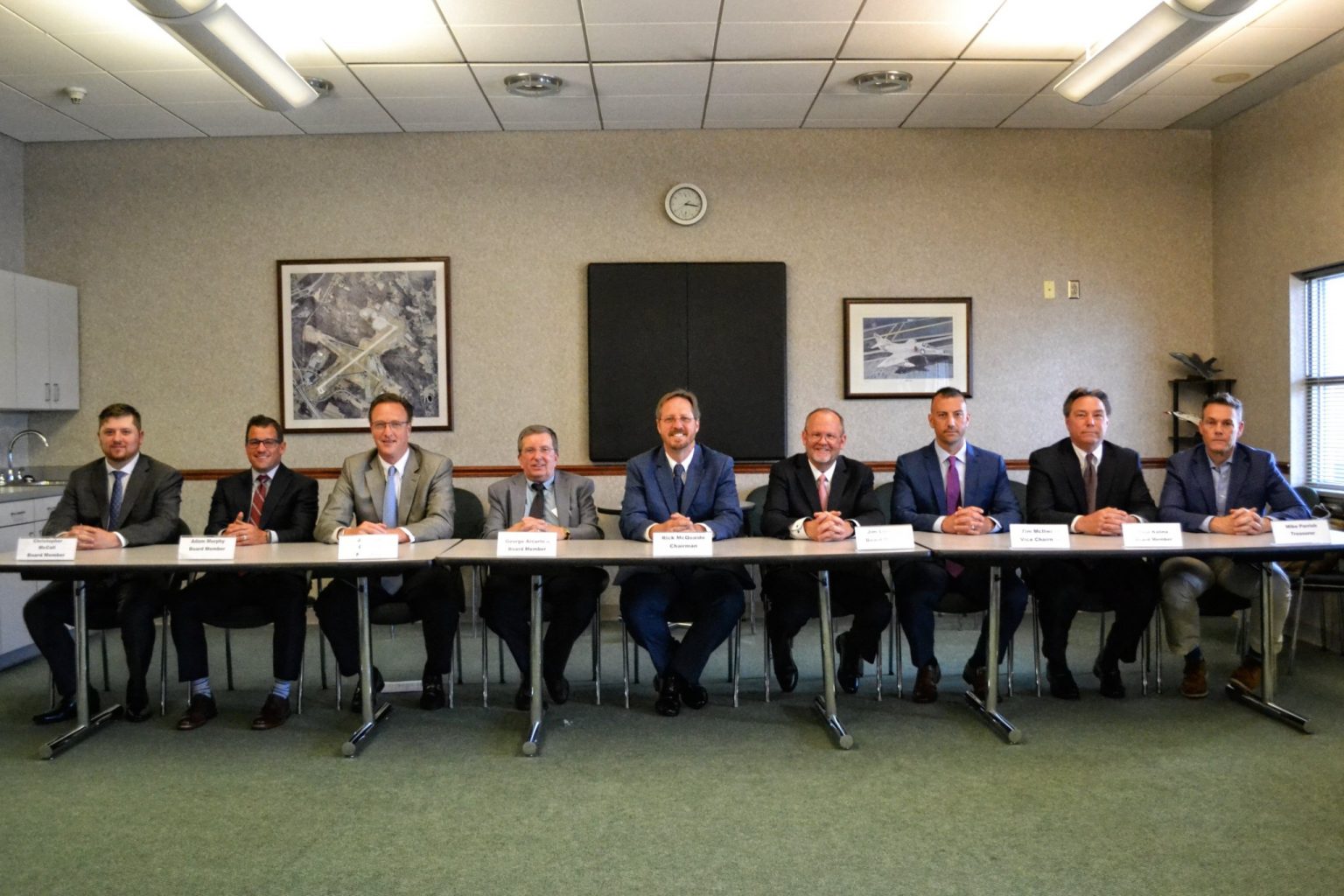 Front row L-R Chris McCall, Adam Murphy, Jonathan Gleason, Secretary, George Arcurio III, Rick McQuaide, Board Chair, Jim Loncella, Tim McIlwain, Vice-Chair, Dave Kalina, Mike Parrish, Treasurer.
The John Murtha
Johnstown Cambria County
Airport Authority Board Members
Rick McQuaide, Board Chairman
Tim Mcilwain, Board Vice Chairman
Michael Parrish, Board Treasurer
Jonathan Gleason Board Secretary